Graduate School of Transport and Communication - Vietnam (ESTC)
Presentation
The Graduate School of Transport and Communication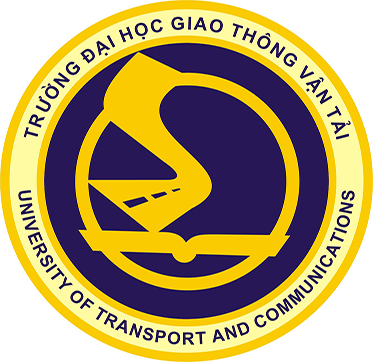 (ESTC) was officially established in 1962 by government decision. ESTC is one of the first members of AUF in Asia-Pacific since 1995.
ESTC's mission is to train qualified engineers and scientific and technical experts who are passionate about their profession, for the transport sector and for society in general. Beyond its training offer, it also aims to develop scientific research and technology transfer to meet the needs of society. The school has thus trained thousands of engineers and thousands of doctoral students. Most of the leaders of management institutions and companies in the transport sector are graduates of the ESTC.
The headquarters is located at No. 3 Cau Giay Street, Lang Thuong Ward, Dong Da District, Hanoi; the second campus is located in the 9th District in Ho Chi Minh City. The total number of ESTC employees (2018) is 1,135 including 838 teachers including 100 professors and associate professors, 195 PhDs, 491 master's degree holders in 12 faculties.
Many of the school's teachers are the most famous experts in the transportation sector, members of the Advisory Council or the State Council. The school currently has 19 training areas, with 76 majors (including 03 French-speaking majors: Filière des Pont et Chaussées (inaugurated in 1995) and Filière des Matériaux avancés et Technologies, Filière de Génie Mécanique (2005-2015)), 16 master's majors and 17 doctoral majors. ESTC has more than 23,000 students (including nearly 20,000 regular students, 2,000 master's students and 200 PhD students).
Each year, ESTC carries out 20 state and ministerial research projects, 90 institutional research projects and dozens of projects requested by local authorities, companies and in collaboration with its foreign partners.
Role in the project
The ESTC is part of the Internal Project Committee (IPC) and the Steering Committee (CoPil).

ESTC P6 supports the coordinator of WP6 (ULB) "Implementation and monitoring of a multi-year action plan".

The ESTC will be co-responsible for the elaboration of the methodological guide for the implementation of the priority actions.

The ESTC will also participate in the setting up of a scientific symposium to capitalize on knowledge and skills in the field of governance. The university will be involved in all project activities to achieve the targeted objectives. It will host the inter-Asia 2 workshop in 2021 during WP5.