Université libre de Bruxelles- Belgium (ULB)
Presentation
Founded in 1834, the Université libre de Bruxelles (ULB),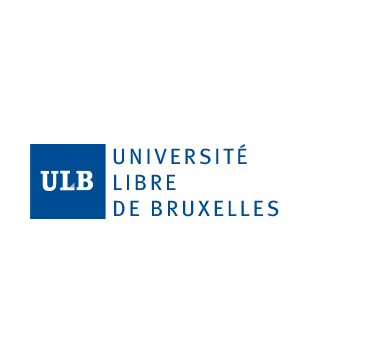 with its 13 faculties, schools and specialized institutes, covers today all disciplines by closely associating teaching and research. It offers 386 teaching programs and has received many prestigious awards: five Nobel Prizes (Jules Bordet, Albert Claude, Ilya Prigogine, Henri-Marie La Fontaine and the recent Nobel Prize in Physics awarded in 2013 to François Englert), a Fields Medal and three Wolf Prizes. As a French-speaking university in a multicultural environment - 32% of the (26,000) students and academics come from 130 countries around the world -, the ULB is an international university in the image of the city of Brussels.
ULB is involved in a number of networks that support its research, teaching and community service missions, including UNICA, the G3 and CIVIS. UNICA stands for Network of Universities from the Capitals of Europe and brings together 44 universities located in European capitals. It brings together a staff of more than 120,000 people and 1,500,000 students. Its mission is to promote academic excellence, integration and cooperation among its members across Europe and to motivate the development of the Bologna Process. The G3 regroups three leading French-speaking universities: the University of Geneva, the University of Montreal and the Free University of Brussels. ULB has been part of the CIVIS - European civic University network since 2018, together with its partners (mostly members of UNICA) Aix-Marseille University, National Kapodistrian University of Athens, Universitatea din București, Universidad Autónoma de Madrid, Sapienza Università di Roma, Stockholms Universitet and Eberhard Karls Universität Tübingen.
Role in the project
ULB is the leader of the WP6 concerning the implementation and follow-up of the multi-annual action plan.

The ULB is in charge of organizing the preparation workshops for the operationalization of the multi-annual operational action plans and the comitology based on the results of the previous Work Packages, to accompany remotely the implementation of the multi-year action plan by each partner institution in connection with WP7 and to organize the intermediate meeting of support to the implementation of the multi-year action plan at the Polytechnic Institute of Danang (Vietnam) and the 4th meeting of the project in order to finalize, to carry out an assessment and to establish the future prospects.